Welcome to the south island
12.01.2020
@New Zealand 🇳🇿
day 114
It is soon after we reach the land that already we strive for some wilderness. We decide to head towards the Abel Tasman coast track. As one of the Great Walks, we couldn't miss it! We book our camping spots and get ready for some tramping.
The first day is promising, and despite the weather warnings, we head on the trail. The sun shows itself sometimes, but keeps hiding the rest of the time behind heavy dark-grey clouds. Wildlife isn't very shy here, as we encounter our first weka and kea. Arrived at camp, we setup the tents, and even go for a swim in the ocean to celebrate our return to tramping.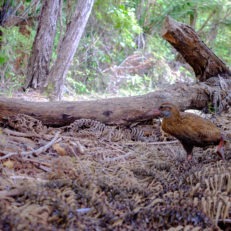 The evening turns out to become quite intense with heavy rainfalls, water accumulating everywhere on the camping spots, forming small lakes under our tent, as we struggle to get sleep and save what can be saved from water.
Early and cold morning under the rain. We pack our tents still wet, not even bothering to cook breakfast. We were not ready for that much of a storm, and we are eager to do better next time. As the last weather forecast we had seen announced severe heavy rain and thunderstorm warnings for the upcoming day and night, we reconsider keeping on, knowing there are still two days to go afterwards. After a short discussion, we agree: let's go back to Jacky, have a rest, and avoid the storm.
Weather: 1
Flavien & Mélinda: 0
No pictures from that day as so much rain poured down, and we walked back to the safety and comfort of our trusty van. It turned out to be a good decision, as we saw the elements unleash on us and the coast from sunset to sunrise.
No way we miss more of the trail! With the weather back on our side, we decide to still discover more of Abel Tasman. We drive to the other side of the trail, and have a wonderful day of tramping on the coast. This place is full of life and colors after the storm. We go to the camping spot, setup the tents and enjoy more of the beach views.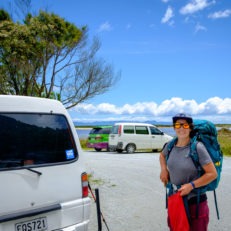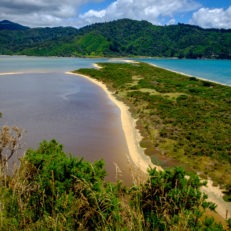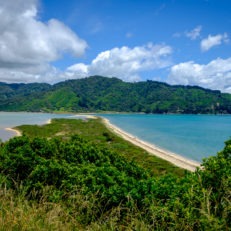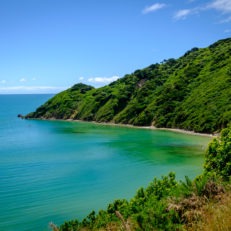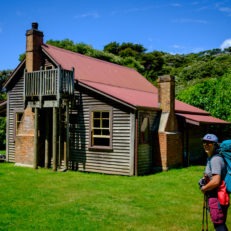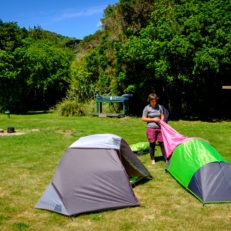 Back to camp, we get surrounded by weird chicken-like animals that are called weka. They are very curious and fun, but little did we know of their true nature. As we enjoy a late-afternoon coffee, I spot a weka running away in the bushes  with a snack bag in its beak. Mélinda's snack bag to be precise! We run behind it, recover the snacks only to discover that they opened Mélinda's backpack, and also stole her toiletry bag! We head back to the forest, and discover there the truth. The floor is littered with plastic bags, pecked open by hungry beaks. We recover our stuff and also pick up as much trash as we can, but there's too much for us to clean. Seems like the weka are in reality a crime organisation that plans to rob humanity of all their snacks!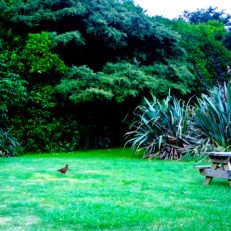 Back at camp, another surprise awaited. A weka took the opportunity of our absence to open the zippers of Mélinda's tent and head in for investigation. The aftermath of chasing it from the small tent is devastating, and we need some time before we stop laughing to tears and are able to clean the mess. The rest of the evening will be spent around the fire, keeping an eye on the curious New Zealand wekas as they try again and again to steal our stuff. What a band of thieves!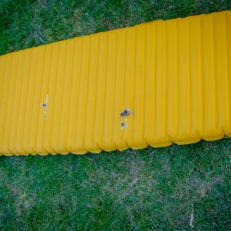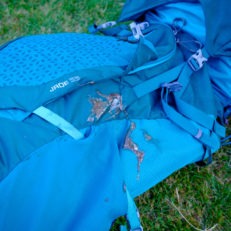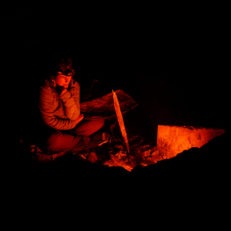 We head on the trail further, to observe wildlife and enjoy the views. The air is fresh as we walk on the trail for some hours, lightened of having left our backpacks in my tent at camp. We feel like flying! Then, back at camp, we pick up the bags to go back to Jacky. Abel Tasman, you showed us your beauty and taught us a valuable lesson. We won't forget! Always be ready for the storm!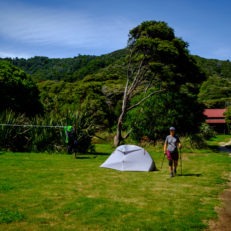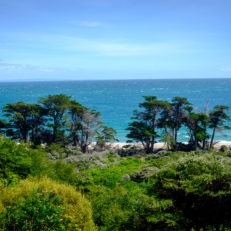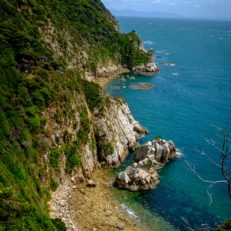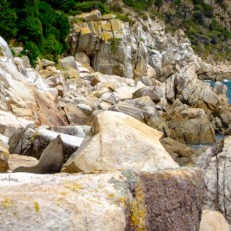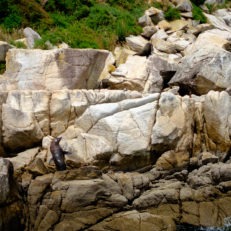 #bucket-list
---