Wwoofing in Ryugazaki
Let's talk about what I'm actually doing in Japan, shall we? First of all, COVID-19 was quite an issue already when I came to Tokyo. After some exchanges, Reiko-san accepted me to come over, if I would be extra cautious. That means, of course, all the normal precautions, but in addition, I took a taxi directly from the Narita airport to the cafe, to avoid public transports and crowds. The cost surprised me a bit, but you don't spare when it comes to health!
So, since I arrived in Ryugazaki, I only left the house on rare occasions, to walk around the neighbourhood, and to go to a DIY shop to get some materials for the renovation. But don't worry, there are lots of occupations here, and the garden is filled with beautiful flowers!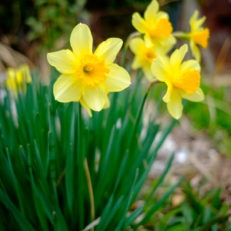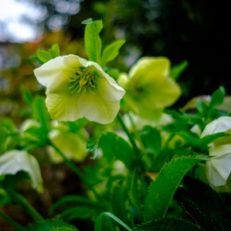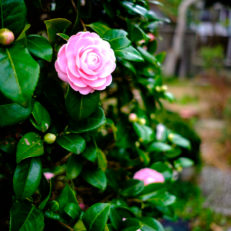 Life with the locals
People here have been very friendly and open with me. Even though I don't speak that good of Japanese, and I haven't me that many people, they always tried their best to use English or French to communicate with me and help me build up my Japanese understanding. Showing pictures helped quite a bit to make them realise the type of travel I was into, and where I came from. Here are some pictures that show some of the daily life and things I had the chance to experience.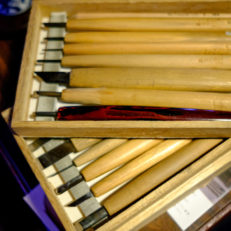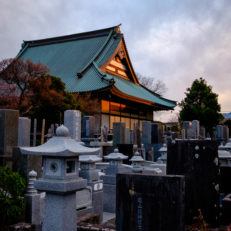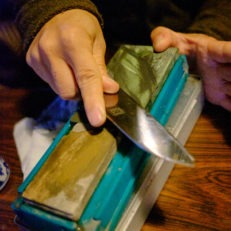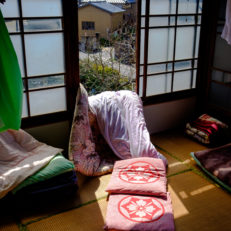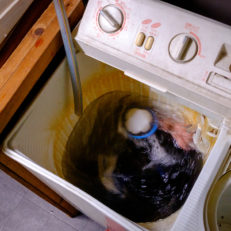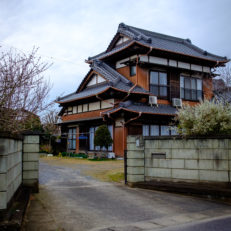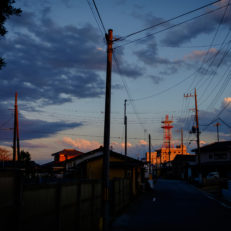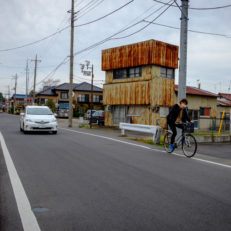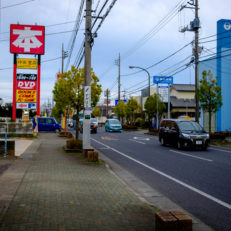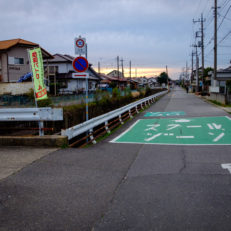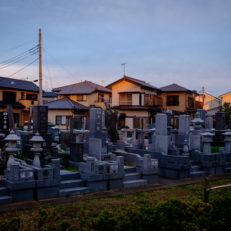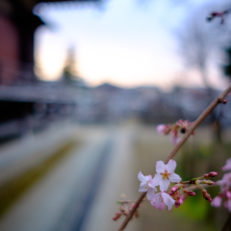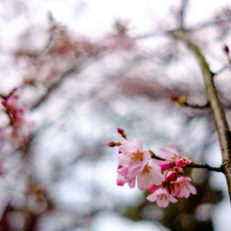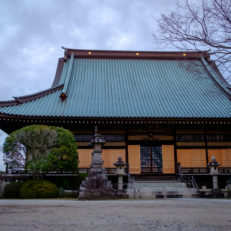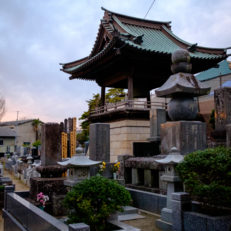 Food and drinks you said ? Well, we're having quite a lot of both. It's very yummy, super varied and always happy moments 😁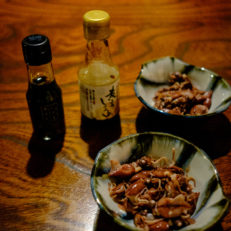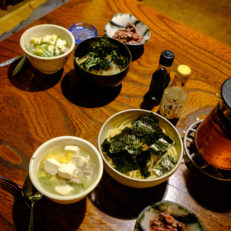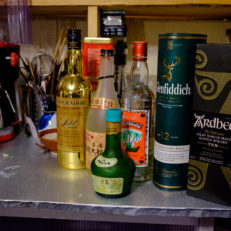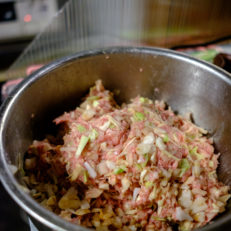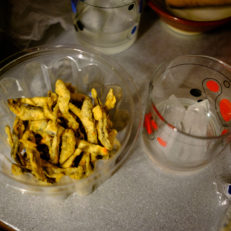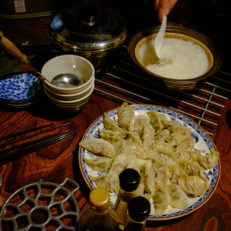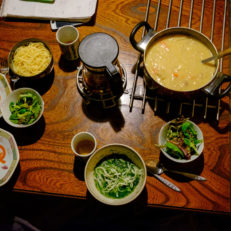 A typical wwoofing day
| | |
| --- | --- |
| 08:30 | Wake up! Time to open the windows, put my futon aside and get ready to go down |
| 09:00 | Ready in the kitchen to cook breakfast, open the house shutters, launch a laundry machine and prepare to start the day. |
| 10:00 | Start of the wwoofing day! I get to work on the task at hand today |
| 12:30 | Midday break, we cook some delicious lunch |
| 13:30 | Back to work |
| 15:30 | Tea break. We share some tea, biscuits and take time to talk a bit, or enjoy the sun |
| 17:00 | End of the working day. Well done! |
| 18:00 | We start cooking supper |
| 19:00 | usually we finished eating, cleaned all the dishes, and are ready for a good shower |
| later | after showering, we both enjoy our evening as we wish, sometimes on our sides, sometimes discussing and sharing a tea or a glass of something tasty 😁 |
What I have done until now
During my stay here, I have done several tasks, all of them being pretty manual, aside from learning Japanese language and culture through my discussions with Reiko-san.
Gardening
The garden needs quite a bit of attention and hard work. So for most of my stay, when the weather allows it, I've been working outside in the garden:
Gathering dead leaves and packing them in bags
Cutting all undesirable weeds
Trimming trees and tree branches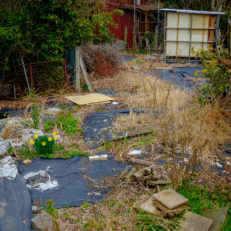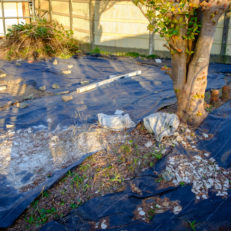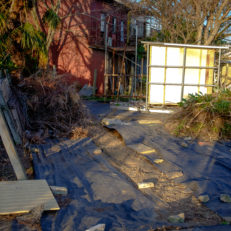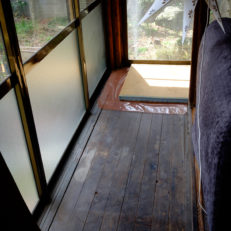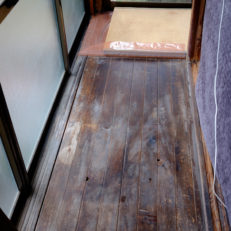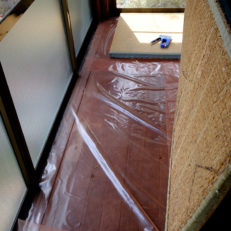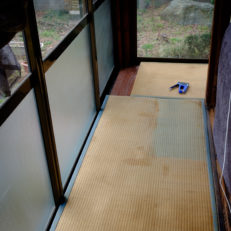 Renovations
We've been working all around the house to improve its state. It is quite old, was originally her grandmother's home, and has been left alone for many years before Reiko-san decided to renovate it all by herself, helped by occasional wwoofers.
Given the age of it, and the fact that this was a Japanese summer house, insulation is low. Wind infiltrates some parts of the house, making it quite cold, knowing that the temperature at night in the early spring is between -2 and 5 degrees celsius. We're quite happy to have heavy blankets and heaters 😁 During my stay, I helped:
Add wind insulation on the floor under tatamis
Clean up ceiling old frames and wallpapers
Install a new railed light system
Insulate and close parts of the walls that needed it
Help design and build foundation arches for a part of the house that will host a piano
Occasional cleaning around before friends or customers come over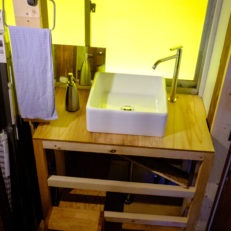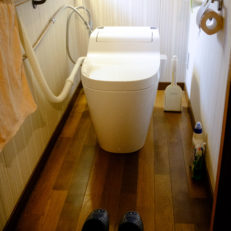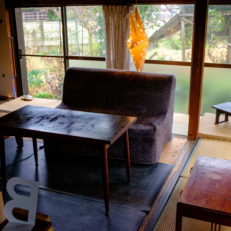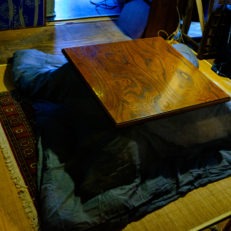 ---
(You currently read the latest written article)