Japan, first contact
Time to live the Nippon dream that I have always had in the back of my head. After years of enjoying some aspects of Japanese culture, mainly through video games, food, manga and anime, it is time to discover the real deal. Let's head towards Tokyo! Coronavirus you say? Well, that won't be enough to stop me!
That's nice, but what am I going to do there?
I could already see myself in Akihabara, jumping from temple to capsule hotels or singing karaoke after a meal in a maid cafe. The touristy Japan is definitely a must see, but instead of beginning with that, I decided to keep it as a treat for the end of my stay here, and to start with a more down-to-earth approach. I will first discover Japan through Wwoofing.

Wwoofing? You mean like dogs?
Well, not exactly. WWOOF stands for World-Wide Opportunities on Organic Farms. In resume, it means going to work as a volunteer on an organic farm, helping with daily tasks, in exchange for food and shelter (more documentation and information can be found on the official WWOOF website, or Woofjapan for Japan in particular).
Good, so you are a farmer now?
Nope! Wooffing also applies to other domains than organic farm itself, for instance catering or Cafes. Being very curious about food and Japanese cuisine in general, I decided to join a project connected to this domain. Speaking very few Japanese words and being a tech guy, I had no chance to work in service. That didn't stop me, and finally I stumbled upon Reiko-san page on the Woofjapan website.
Instead of cooking, I will have the chance to spend my next weeks helping with the renovation of Reiko-san cafe (Café Tôkî).
And how is it?
Days are quite full of learning, efforts, acclimatisation and improvisation until now. I've been in Ryugazaki (a city close to Tokyo) for four days, and have done quite a few different things. I'm more than pleased to discover the day-to-day life with a local, and Reiko-san is an amazing (🇯🇵subarashi) host! I really feel at home, we get along very well, and the work is rather varied. More on it in my next article 😉

What next?
Curious little fellow aren't you? 😁Well, a new challenge, to say the least! I will be trying my hiking skills along the Nakasendo trail, a trail route that connected Tokyo to Kyoto during the Edo period. I'll be walking for over 6 weeks and 534 kilometers during the Japanese spring to discover the local nature, countryside and many old post towns scattered along the way. I hope to see you again reading my articles by then!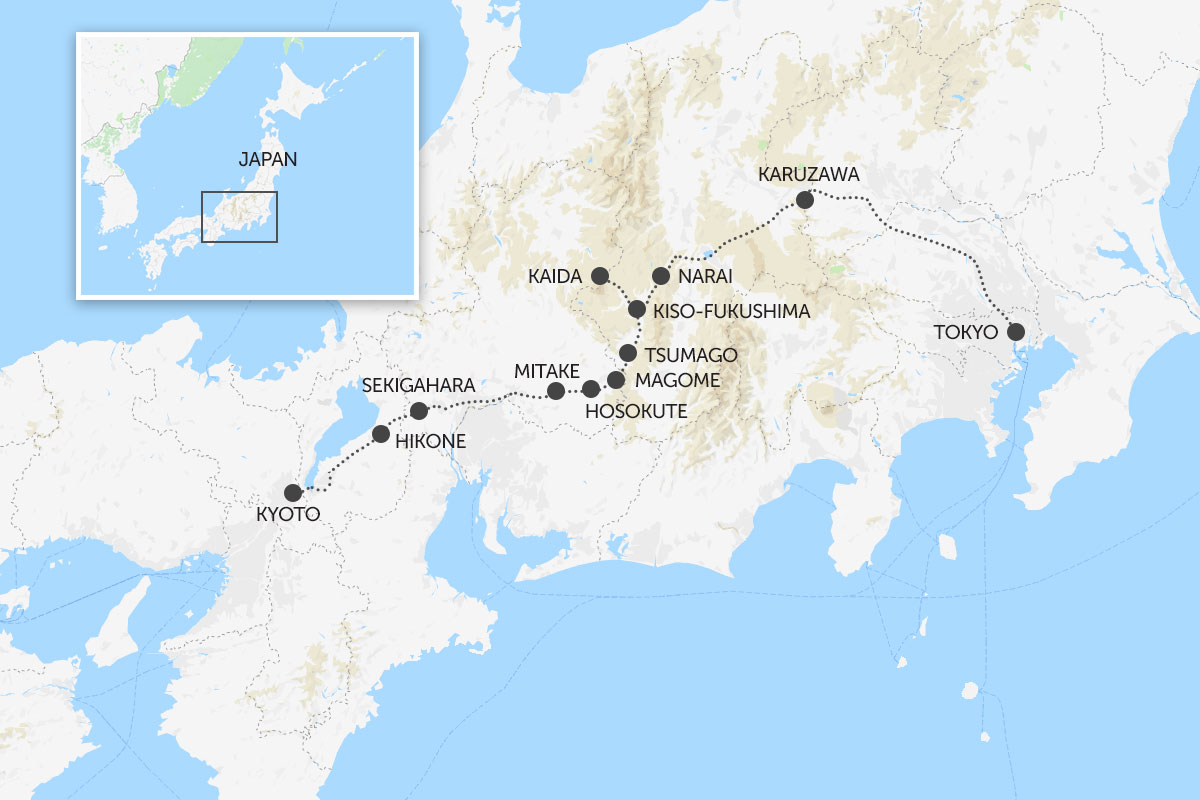 ---