A last tramping in New Zealand
06.02.2020
@New Zealand 🇳🇿
day 139
After our rainy adventures, we take some days off, roaming around the beautiful South Island. We could get used to that simple life, surrounded by such breathtaking views.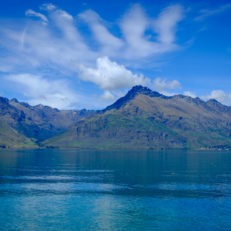 On the way, we also get the chance to discover the river Anduin, where the Nazgûl got swallowed by the torrent and lost their horses, facing the wrath of the elven kingdom.
Time to head on another Great Walk! Today we start the Kepler track. Sadly, the price for a night is very high (140NZD, and 40NZD for camping), and everything is almost fully booked. So we find one spot for us to book the camping spot at Iris Burn Hut, and decide to complete the trail in two days instead of four! A good challenge!
The first day is half-beautiful and half-rainy, thus lacking pictures. The sandflies are very aggressive, but the way in the forest and riverside is very agreeable and has a calm beauty.
When we get to the shelter, we are not even allowed inside (unlike other backcountry huts, not on Great Walks, where campers are welcome), and spend a quite uncomfortable evening outside. Luckily, there is a shelter for the campers, and we can have a dinner in a somewhat dry spot. After discussion, as the rain keeps on pouring down, we pile up the table and manage to Tetris all the tents under the shelter to enjoy a better night. The kea (local alpine parrots) are inquisitive, check all the tents as soon as we disappear inside, and have a fun night of messing around camp as we try to rest.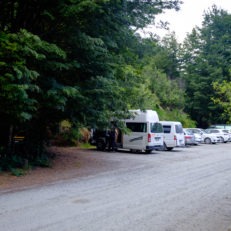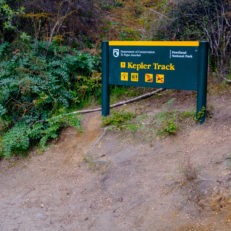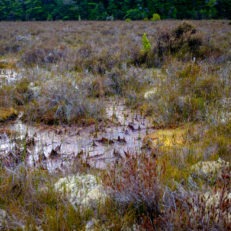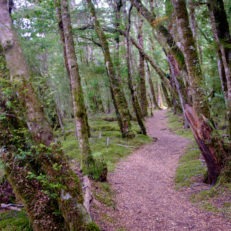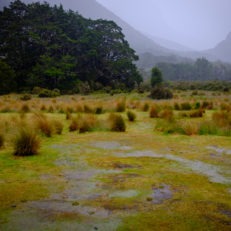 Today is the big day! Yesterday, the ridge was closed, due to winds going above 150km/m. Today we expect something around 90km/h, which should make things interesting and not so dangerous.
The start is harsh, as we start by a steep way up, for a solid 1.5km of elevation. The slope seems never-ending, as rain continues to keep us wet and cold, and after a strenuous hour, we get to the crest. The howling wind forces us to be very cautious with our balance, and keeps on attacking our faces with sudden rushes of freezing rain.
A truly harsh experience. But from time to time, the clouds open up and unravel the majesty of this place. That's the best gift we could ask for, a well deserved amazement before the power of nature.
The two "huts" on the ridge are life-savers, protecting us from the wind so we can actually eat something hot, shoulder to shoulder with another dozen of frozen and wet trekkers.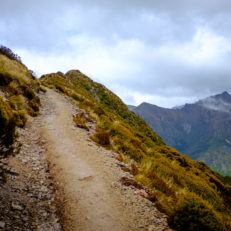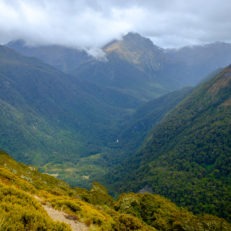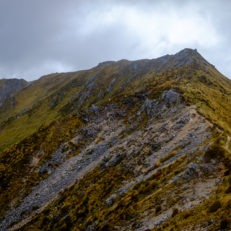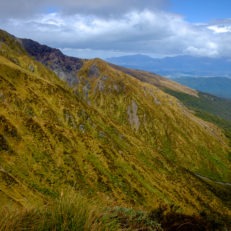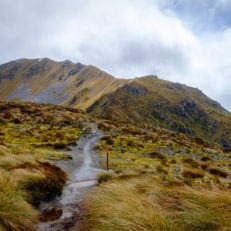 The rain will keep on going for the rest of the day, so we put the camera aside. Time to focus on the scenery and the physical challenge at hand: getting down that mountain towards our beloved Jacky!
After a total hiking time of 10.5 hours, we finally arrive to Jacky, exhausted and relieved. What an adventure to be remembered! We are very proud of us pulling it off, and go for a beer and fried to celebrate! Soon afterwards we fall asleep, sheltered from cold and happy.
The following days, we drive left and right, to find beautiful spots, and enjoy our well deserved rest. We come across Amon Hen, the famous shores where the Fellowship of the ring separated, with Frodo and Sam reaching the other side of the river, as Aragorn, Legolas and Gimli decide to go hunt some Uruk-hai and try to save their captive hobbit friends.
This is time for us to head back towards Christchurch, to get Jacky's windshield replaced, and try to sell it. We have some weeks left, so we're not too much in a hurry, which should allow us to get a decent price out of it.
What a surprise when on the way, we come across the Steampunk Headquarters, an amazing interactive museum dedicated to this retro-futuristic genre.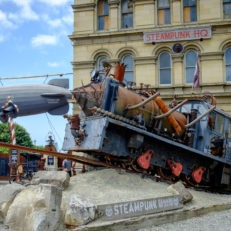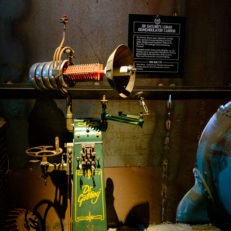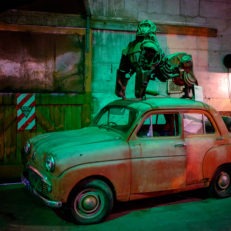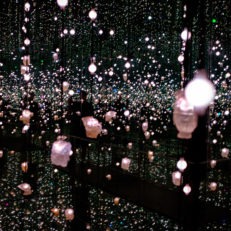 Special moments in life deserve special rituals. I was lucky enough to meet the incredibly talented Brie at the 4th Annual Christchurch tattoo expo, which accepted to share this special moment with me, and gift me with a permanent piece of art, symbol of my love for fantasy, adventure, New Zealand, hiking and nature.
Getting a Lord of the Rings tattoo, in New Zealand, by a wonderful artist which name (Brie) is the same as the small town where is located the Prancing Pony where our Hobbit friends first Meet Aragorn? Heck yeah🤘! Coincidence? I think not!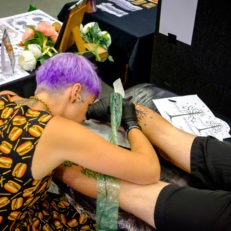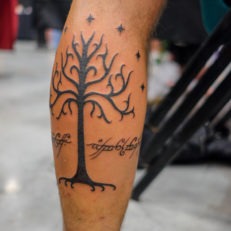 Time to say goodbye to this wonderful place. We were lucky to sell Jacky to Crystal, our new lovely Canadian caretaker which will take the road with it, riding towards new adventures!

We spend the last weeks visiting the city, the wildlife reserve (and see our first kiwi!!!), resting, and getting ready for the rest of our respective adventures. Tomorrow, Mélinda and I will split and go our own ways, after sharing these three months around New Zealand. I'm very grateful to have had such a friend to share all these adventures!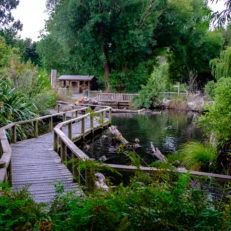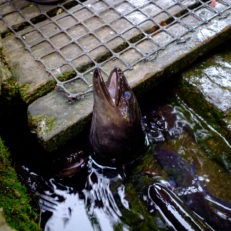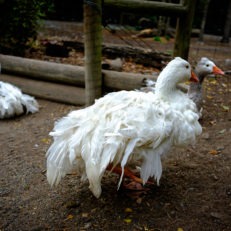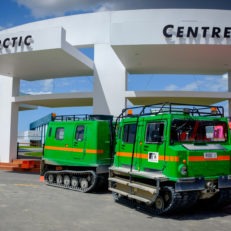 Next stop: Australia! 🇦🇺🦘
#bucket-list
Survive Kepler track
Meet wild Keas
See our first kiwi
Sadly part with my first home on wheels
Get inked again!
---