Destination Tasmania
03.03.2020
@Australia 🇦🇺
day 165
Last time I wrote, I was about to embark towards the island of Tasmania the following day. Little did I know that there was an epic meal, worthy of praises, about to happen. So before anything, I want to share you a little tip.
If you are around Melbourne and want to treat yourself with some quality seafood, I can't recommend you enough the Claypot seafood bar . Hands down one of the most delicious meals I've had in Australia. The cozy atmosphere transports you, just like being in a small street restaurant somewhere around the Mediterranean Sea. Seeing the cooks work in the open kitchen and enjoy the mouth-watering smells is an experience in itself. 
Now, to the trip again. The day after a feast to be remembered, my parents and I spent a nice day strolling through the city, discovering some street art pieces, to then embark on the Spirit of Tasmania, for a 10-hour-long journey.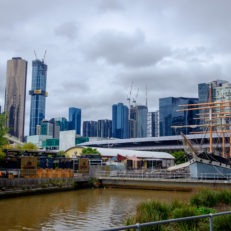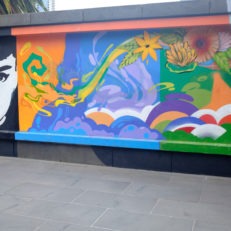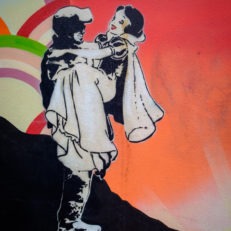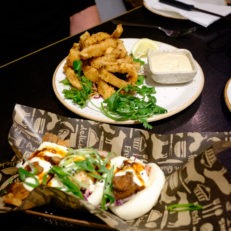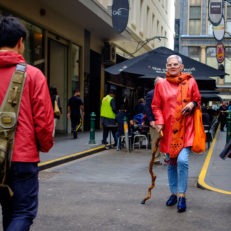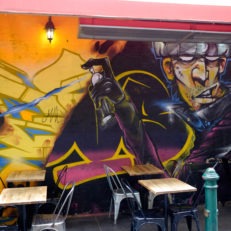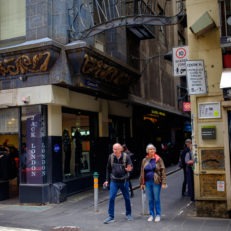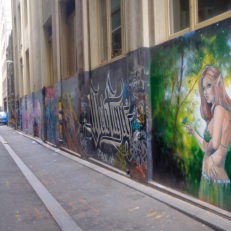 We spend the night on the boat, on a quite agitated ocean that makes it hard to sleep! But we get there safe, a bit tired and ready for new adventure. Bay of fires here we come! The beaches are idyllic, and the deep rumble of the waves accompanies our time spent walking along them. Some animals also show themselves to us, for example our new friend Jean-Bernard the hermit crab.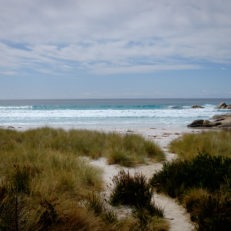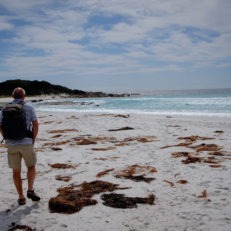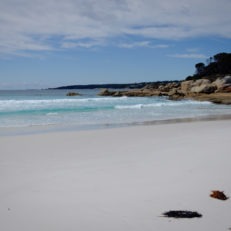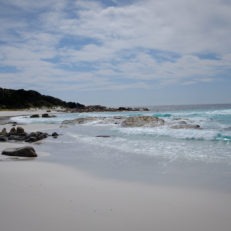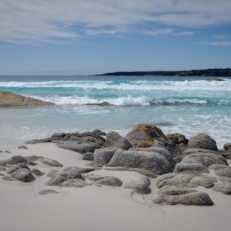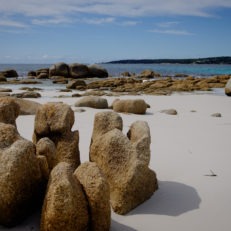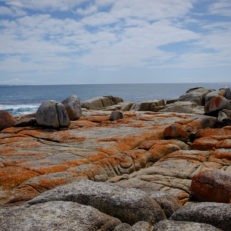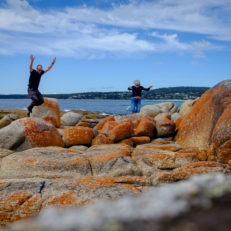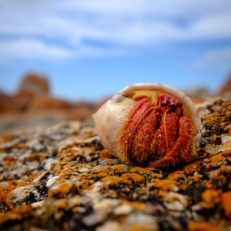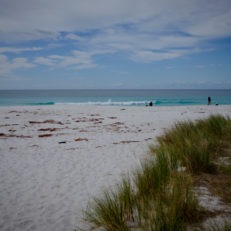 Driving towards the Freycinet National Park, we take the opportunity to visit a lovely wildlife center, and learn more about the local fauna. Lucky us, we even get to see an albino Possum and the famous Tasmanian devils.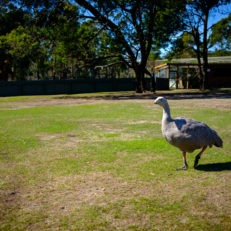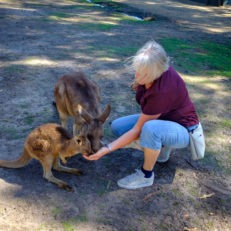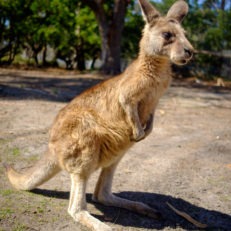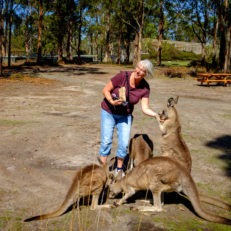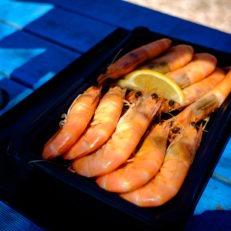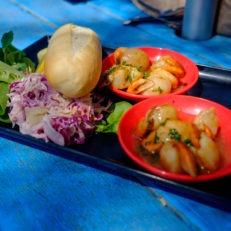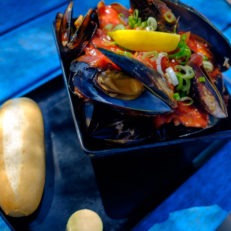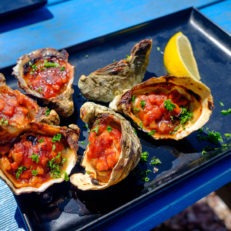 As soon as we get in the national park, it's time to hike up the Mount Atmos. My dad and I start on the trail quite late to avoid the afternoon scorching sun, and begin climbing. After a calm start, the hikes quickly turn into almost a rock-climbing experience. The trail isn't too long or hard, but goes very steep and asks for your full attention. Luckily the terrain was very dry, because water would turn these rocks into a dangerous slippery hell.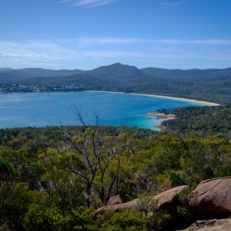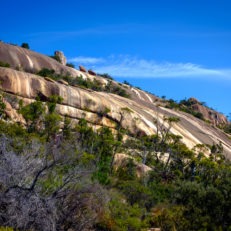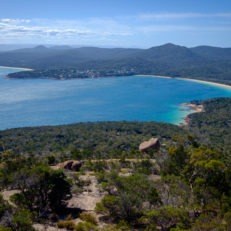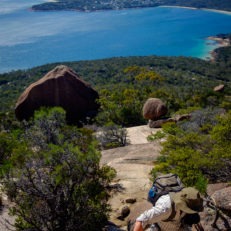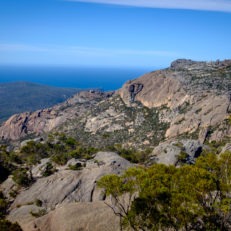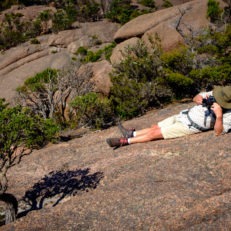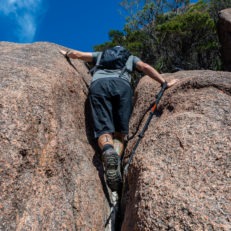 We are rewarded on the top with a panoramic view of the national park. The picture we took from up there talk for themselves.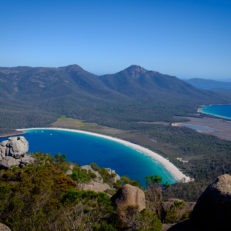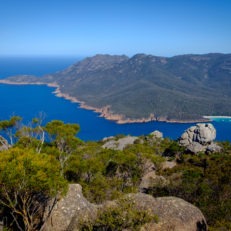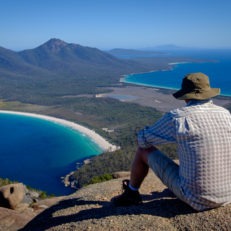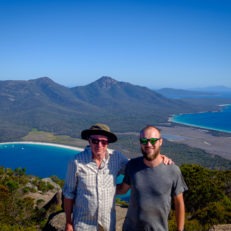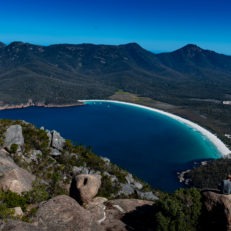 Today, we wake up "early" to enjoy a loop track going around Mount Atmos and the whole regional coastline. It will take us on a 3.5-hour trip with very beautiful views of the beach and the changing local nature. We have the trail almost for ourselves, with the morning light gradually warming us up, while we happen to cross way more people on the last part, towards the car park, a bit later in the day.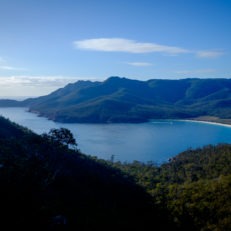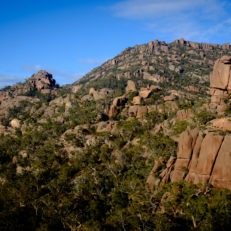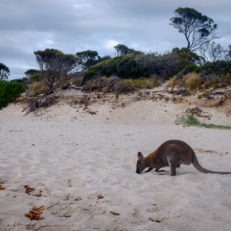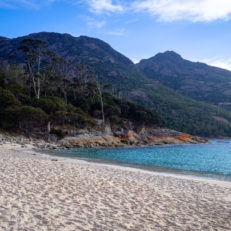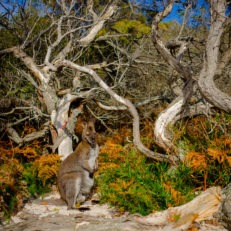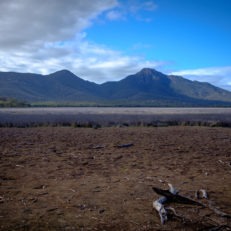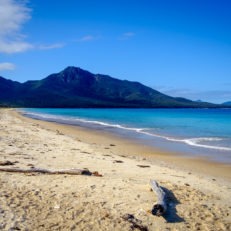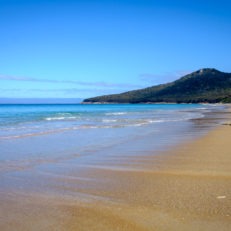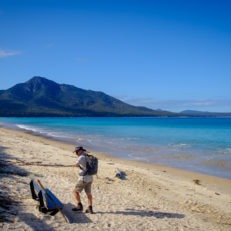 As every beautiful day should end, we share a bottle of wine while the sun goes down in a fiery spectacle above the ocean.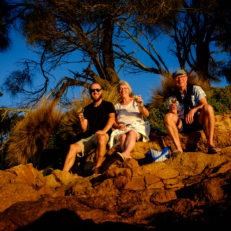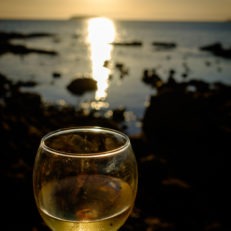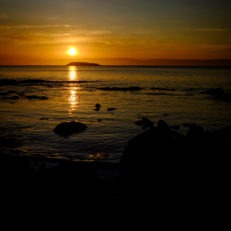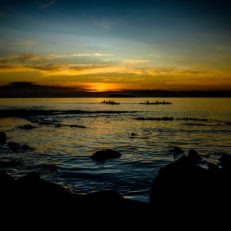 Goodbye Freycinet! We hit the road, and drive to Westerway, a lovely little village of Tasmania, renowned for its wild platypus. Even our home is called the Platypus playground cottage. And as soon as the evening begins, we spend some time near the water to see if we can spot them, with not too much expectation. After a while looking at still water, something catches my eye, and for the next ten minutes, we are observing a wild platypus happily living its life and swimming around. A very special, calm and unforgettable moment. Thanks to my dad for the pictures, as my fixed lens just can't cut it when it comes to wildlife photography 😬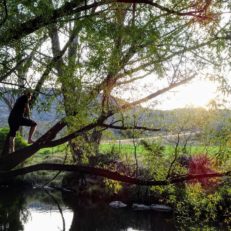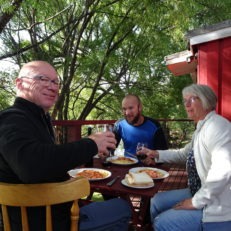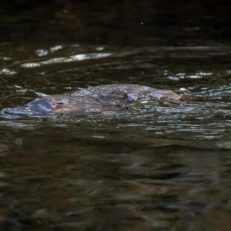 We leave our cozy platypus nest with a heavy heart, and follow the road until we reach the Cradle Mountain National Park (which takes us two days).The road is full of various landscapes, forests and plains that remind me of the gorgeous New Zealand. I was not expecting such beauty here! Well done Tasmania.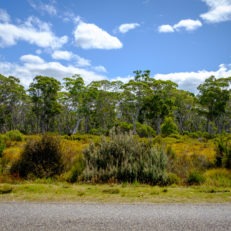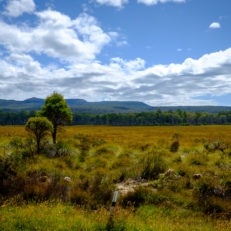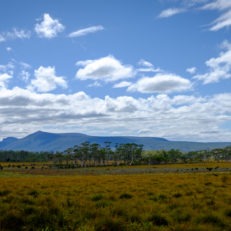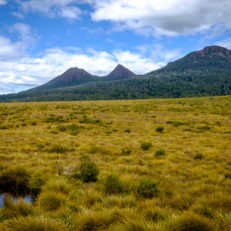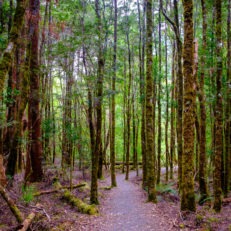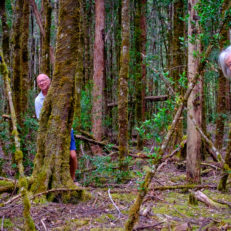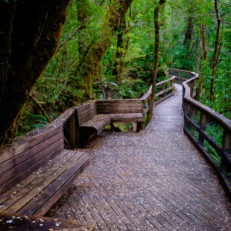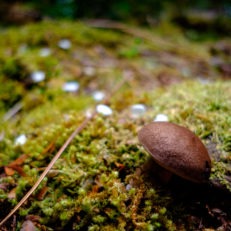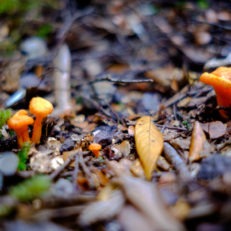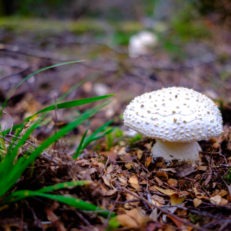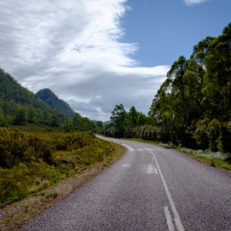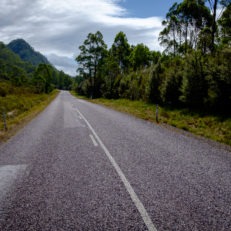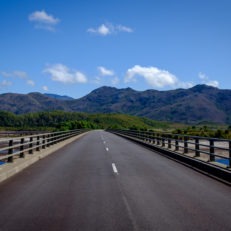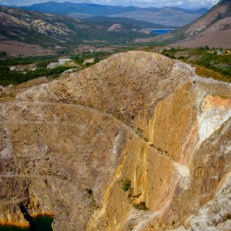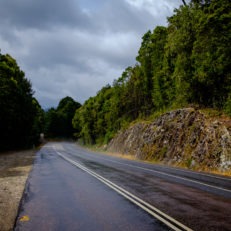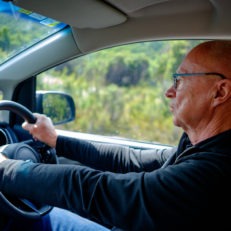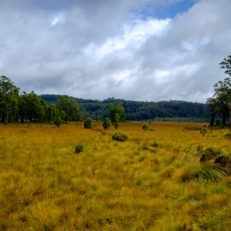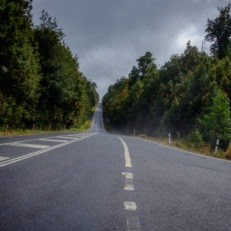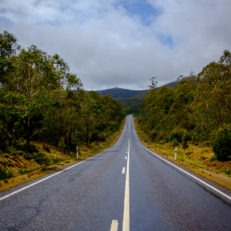 One of our breaks today takes place at The wall, a permanent exhibition where you can discover the work of Greg Duncan. This wood carver infused a wall of wood with the history and heritage of Tasmania, in a true wonder of craftsmanship. This piece, which is still evolving now, not only is a piece of history, but is carved with a masterful skill. The details are insane, the expressions vivid, the whole atmosphere beautiful, leading us to contemplation. No pictures are allowed inside to respect the artist. But please, believe me it's something worth experiencing.
We then get to a more than a lovely cottage, surrounded by wild nature, hoping to see wild wombats. We sadly don't see one, but are lucky to see Wallabies hopping around in our garden. Oh, and surprise: it's very cold here! We're glad to have a fireplace to keep ourselves warm. At night, we head for a little possum viewing session that won't give much result, but was very fun.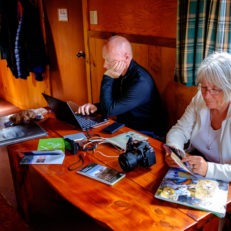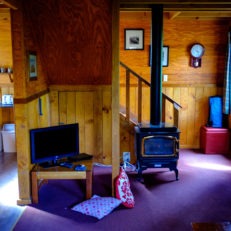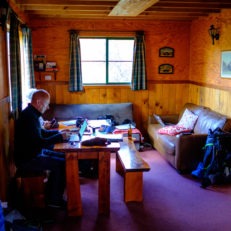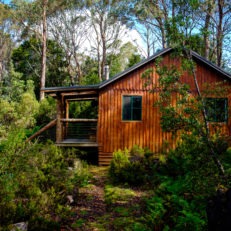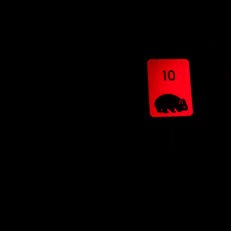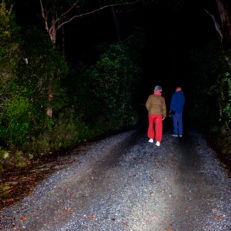 Hiking day on the park! The weather is not with us, but we still venture outside. We had a 4-hour walk planned that we transformed in a lake tour after testing the temperature outside. Rainfall all day, fog above the lake, no view of Cradle Mountain, but a very deep and magical atmosphere for our walk today.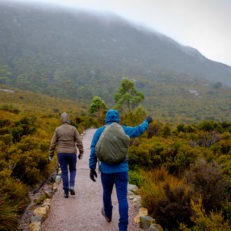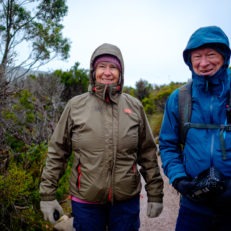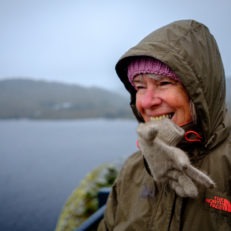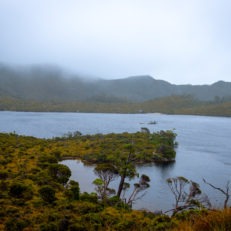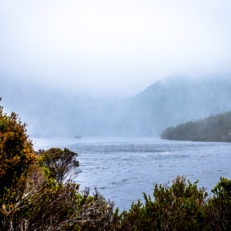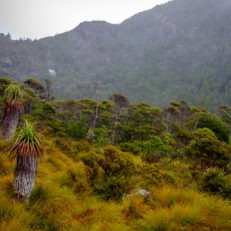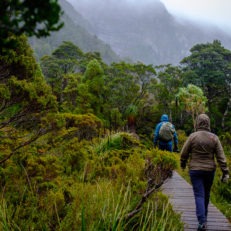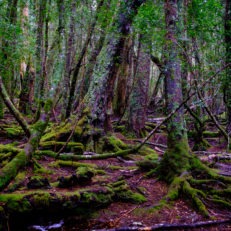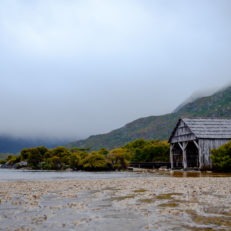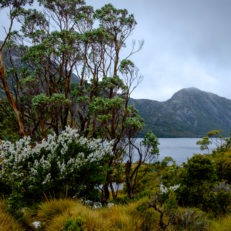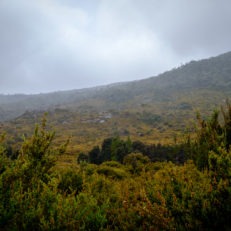 Last day in Tasmania already. Tomorrow the ferry will take us towards Australian mainland again, and then my parents will head back home to our dear Switzerland. I have mixed feelings leaving them again after such beautiful times shared in these very special places. One thing is sure: I can't be thankful enough for what these two have done for me in my life (after starting it, of course), what they are still doing, and for being the best parents I ever could have hoped for. Although, this also makes me miss the remaining of our merry family, the laughs and cries of all the little monsters running around and making a mess. I might need to go home sooner or later. Maybe homesickness is one of these things I think I'm immune to, but that slowly begins to make sense.
I would rather spend one lifetime with you, than face all the ages of this world alone.

Arwen — The Lord of the Rings — J.R.R. Tolkien
Anyway, before we think of the future or delve in deeper thoughts, let us enjoy the present, the walk in the forests and on the beach that we are able to share. The smiles and the laughs. The feeling of security and love. Because every moment shared is a precious one.

#bucket-list
Encounter a wild platypus
Spend quality time with my parents
---